Welcome to Monroe One BOCES!
As a new employee, you're joining a team that has made this organization a highly-respected community asset for over 60 years. We continue to deliver over 80 innovative programs and services for more than 46,000 students, newborn to adult ages, in ten component school districts.

We wish you success in your new job and hope you quickly feel at home at Monroe One BOCES, where every position is important.

Each school year will no doubt have its share of challenges and opportunities as the State and Federal landscape for education continues to change and evolve. We're always stronger as an organization if we meet these opportunities together, keeping in mind the needs of the learners we serve and the uniqueness of the services we provide.

We hope you immediately connect with our belief that every student can succeed.

The strength of this organization is clearly in our people. Based on that, I am confident that we can meet any challenge the future brings.

Daniel T. White
District Superintendent and CEO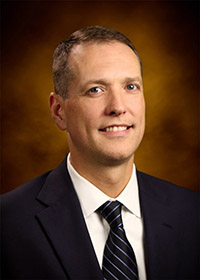 Complete First Steps within 30 days of hire
Before continuing with the New Orientation steps on this webpage, please be sure you have visited the Human Resources Office, Foreman Center Room T-5, to complete your Payroll Paperwork (including tax forms and I-9 form) and/or finger-printing. Please note: the I-9 form requires two (2) forms of identification: driver's license, birth certificate, social security card or passport.


If you have finished your Payroll Papers, you must complete your digital Benefit Packet on Frontline Central and attend Orientation (Steps 1 through 4 in this webpage's navigation) within 30 days of your Hire Date.