Return to Headlines
Urban-Suburban Program creates life-long connections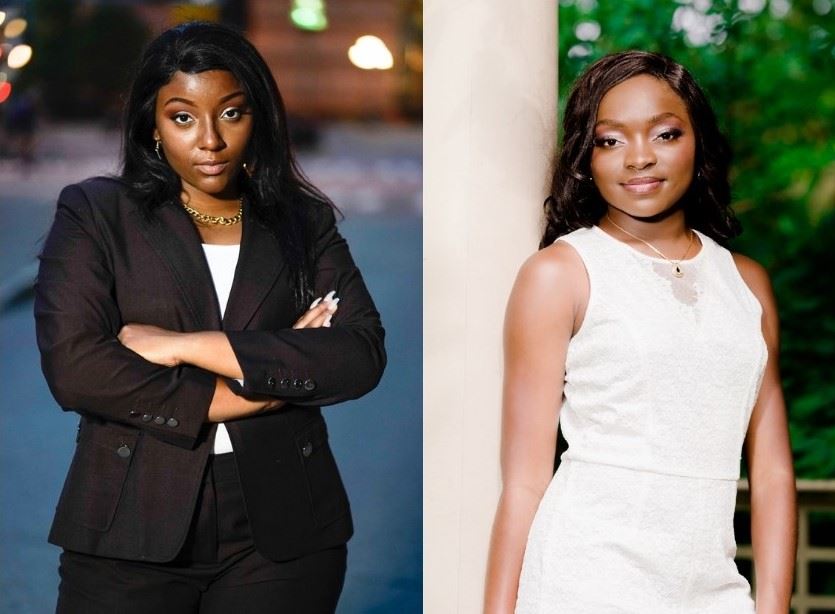 For two Penfield students, the Urban-Suburban Program has created a life-long connection. Shalese Cotton and Elaye Ekiyor are both seniors at Penfield High School. Their journey to the Penfield School District differed from typical Penfield residents. Both students participate in the Urban-Suburban Interdistrict Transfer Program, an application-based program that allows selected students, who are City of Rochester residents, to attend school in one of 14 participating school districts.
Ekiyor and Cotton entered the Urban-Suburban Program at age 7 and 10, respectively. Since then, they have been fully immersed in the Penfield Central School District. The students are actively involved in sports and extracurricular activities at Penfield High School. Ekiyor runs on the indoor and outdoor track and field team. Her record-breaking 4x100-meter relay team advanced to the State Championships and broke the previous school record. Cotton established Mosaics Club, which educates and informs the Penfield community about diversity issues. Both students are active in Mosaics Club, Key Club and enjoy singing.
They've also made meaningful relationships while at Penfield. "My most memorable experience in the Penfield School District is meeting my five closest friends, including Elaye who I met in sixth grade," said Cotton. "We have conquered middle and high school together and are close to conquering life as a whole."
Cotton and Ekiyor are just two students in one of Urban-Suburban Program's largest graduating groups to date. This year, the Urban-Suburban Program will graduate 69 students from nine participating school districts including Brighton, Brockport, East Irondequoit, East Rochester, Fairport, Penfield, Pittsford, West Irondequoit and Wheatland-Chili.
The journey does not stop at high school graduation for Cotton and Ekiyor. These passionate and hardworking young women both plan to further their education. Ekiyor plans to attend college to pursue a career in medicine and Cotton plans to attend Morgan State University to study political science and criminal justice. In the future, she aspires to be a criminal justice attorney and open her own law firm.
Currently, they are making the most of their last year at Penfield High School. "I enjoy the teachers and students at Penfield High School who make each day exciting and fun," said Ekiyor. "Each day brings something new and I love the spontaneity of it all."
"The Urban-Suburban program offers a wealth of resources for students to succeed and they shouldn't hesitate to tap into it," added Ekiyor. The Urban-Suburban Interdistrict Transfer Program has offered countless opportunities to students for over 53 years.
The Urban-Suburban Program is currently accepting applications for the 2019-20 school year until Feb. 8, 2019. To apply or learn more about the Urban-Suburban Program, visit https://www.monroe.edu/us.