Return to Headlines
Congratulations Project SEARCH graduates
Eight students graduated from this Project SEARCH program at its Celebration Ceremony on June 24, 2019 at the Wegman's on Calkins Road.
Congratulations to John Seward, Katie Sweeney, Anthony Rutigliano, Anna Galante, Anna Dehond, Andrea Farnung, Josh Cerasuolo and Ron Storm!
The ceremony opened with remarks from Kaitlyn Richardson, employment programs coordinator at Strong Center for Development Disabilities, Cathy Hauber, assistant superintendent for instructional programs at Monroe One BOCES and Katie Barbone, store manager at Ridge-Culver Wegmans. Certificates were then presented to students by Cindy Martens-Pitts, Project SEARCH instructor at Monroe One BOCES, Carrie Serow, employment specialist at Lifetime Assistance, Inc., and Wendy Nguyen, associate teacher at Monroe One BOCES. JoAnn Genthner, executive principal at Monroe One BOCES provided closing remarks. A reception for students and their families followed.
Project SEARCH is a partnership between Monroe One BOCES, Lifetime Assistance, Inc., Wegmans and Strong Center for Developmental Disabilities. The program is a one-year program for students in their last year of school-age eligibility. Students spend approximately 1 ½ hours per day in a "classroom" setting at Wegmans and then spend the blance of their day participating in an unpaid internship. The students rotate through a series of 2-3 departments throughout the course of the year to learn the Wegmans philosophy of customer service and to learn the skills necessary to work in a service industry.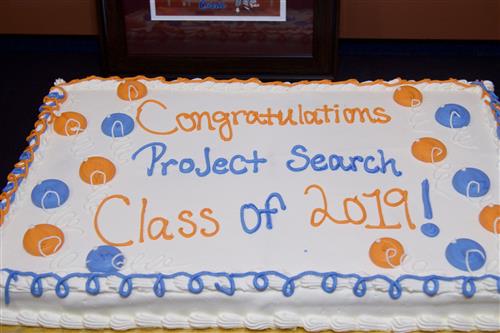 From the left: John Seward, Katie Sweeney, Anthony Rutigliano, Anna Galante, Anna Dehond, Andrea Farnung and Josh Cerasuolo (not pictured Ron Storm)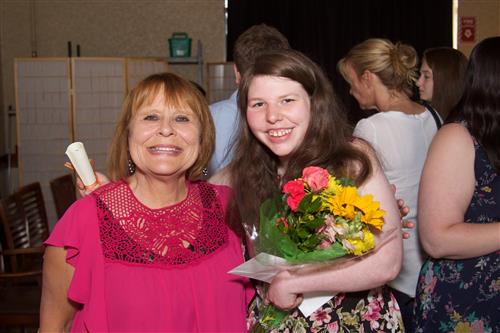 Teacher Cindy Martens-Pitts with Katie Sweeney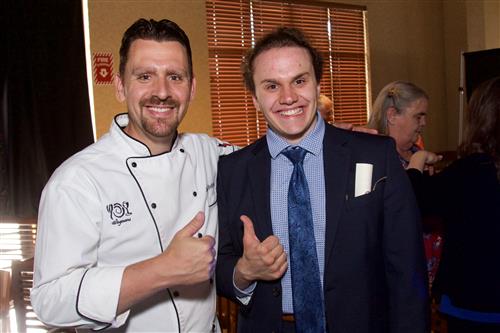 Wegmans employee and Anthony Rutigliano