Marsha Hayles–Local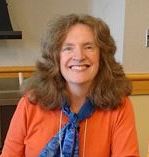 $300 per presentation, up to 4 presentations a day, with little or no expenses.
Virtual visits are $200 per presentation. They cannot be recorded or reused. (They may be shared for a few days, but then deleted.)
Offers a variety of lively presentations with PowerPoint: how a picture book goes from idea to book for the primary grades; the research and writing process of a historical novel (Gr. 4–8); a book club discussion for students who have read the award-winning novel Breathing Room (Gr. 4–8), which meets NYS Common Core Standards; a poetry writing workshop (Gr. 3–6); and surprising facts about being an author for family events. Her picture books include Bunion Burt (K–3), He Saves the Day (K–3), and Pajamas Anytime (ages 2–6).
email: mhschieber@gmail.com
Grades K–8
---