2021 Facts and Figures booklet
This informational booklet is filled with updated information on the 23 school districts of Monroe County.

For each district, it lists:

educational programs;

transportation policies;

interscholastic sports;

community involvement;

enrollment and staffing;

class size;

and educational costs.

In addition, the booklet describes some of the fine educational programs offered by districts.

Each district is described on a two-page layout, with facts and figures on the left-hand page and program descriptions on the right-hand page. A fold-out map shows boundaries of all school districts, towns, and school building locations in Monroe County. A larger map of Rochester City schools is found on page 72.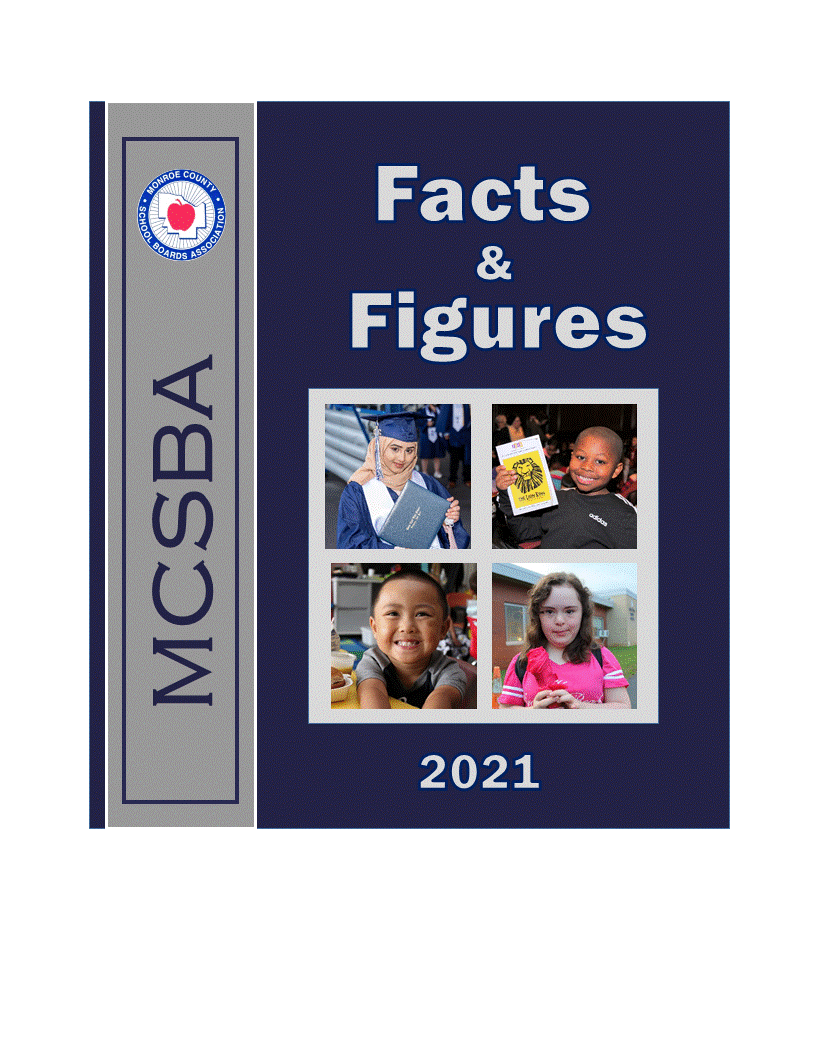 How to Order
Contact us:

Price Information:

One copy: No charge
Multiple copies: Contact us for more information.