Meet Our Staff
Glad you decided to meet the staff of the Challenger Learning Center of Greater Rochester! We're an energetic crew and we're excited to fly with you soon!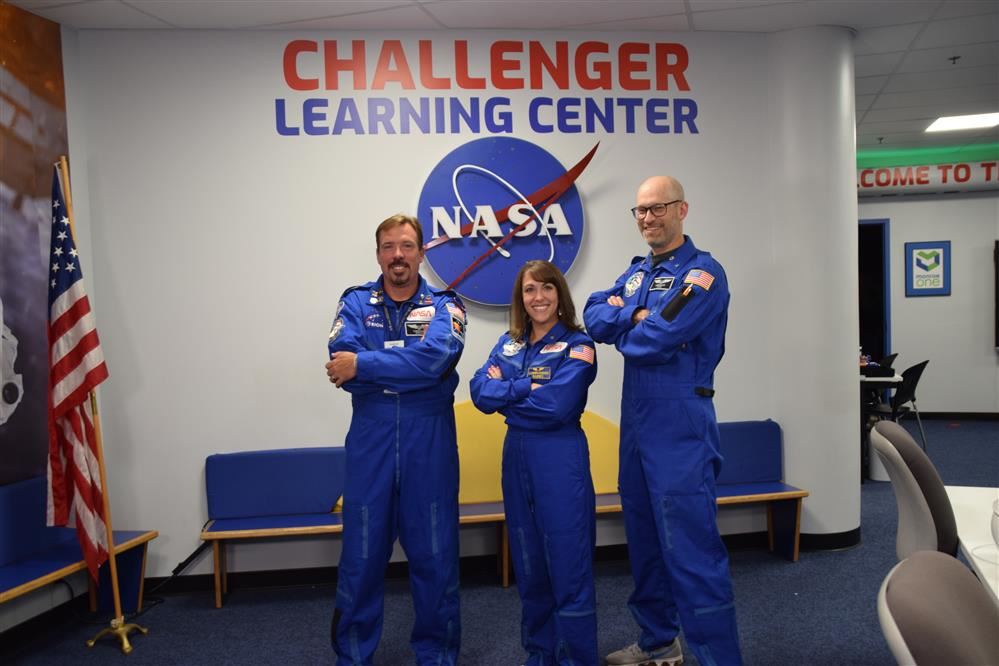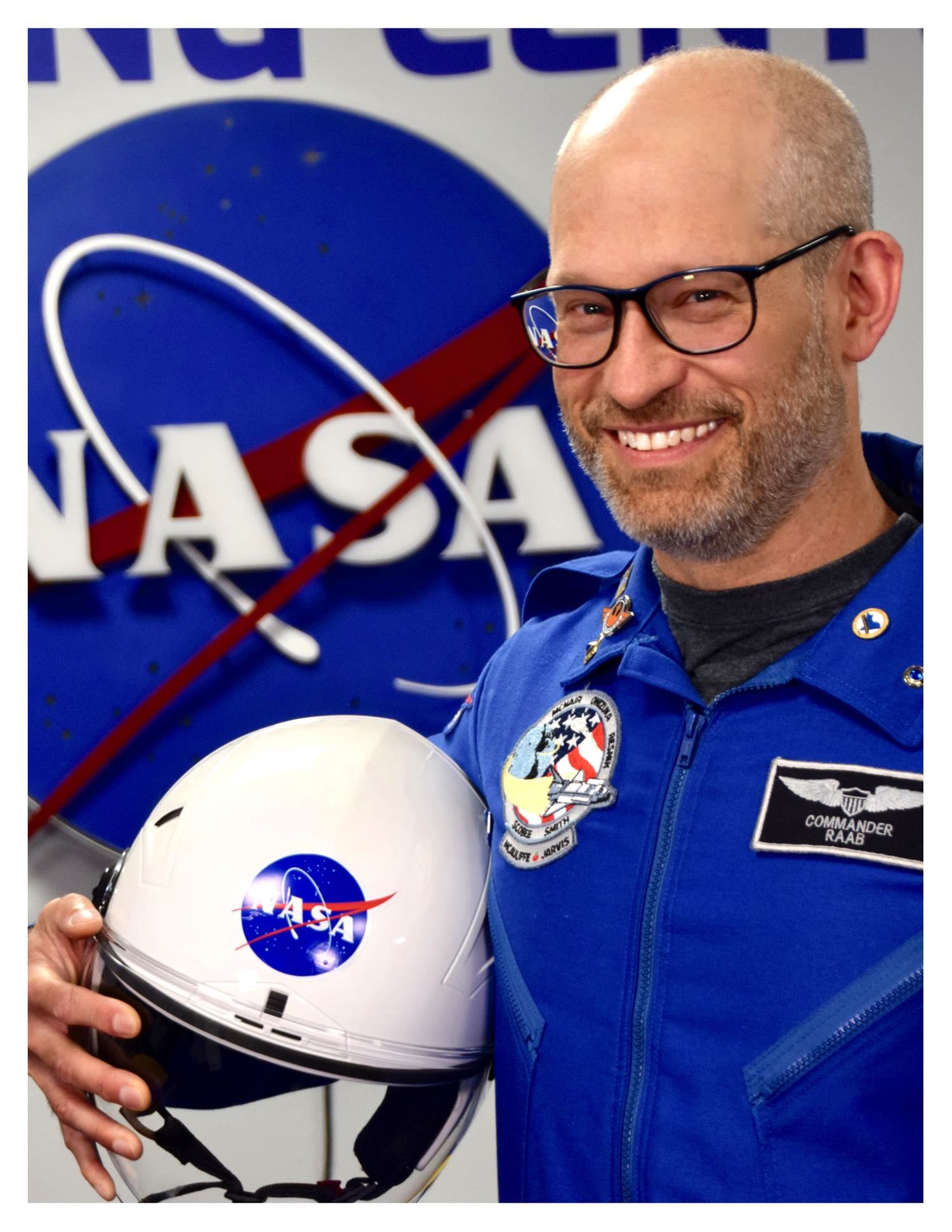 Phone:
Email:
Degrees and Certifications:
Andy Raab

Mission Commander

Andy Raab began his teaching career within the Hilton Central School as an 8th grade science and math teacher. In 2001, his adventure as a Mission Commander at the Rochester Challenger Learning Center began. Andy has inspired children using Math, Science and Technology for more than 20 years. His enthusiasm for learning has made the Challenger experience special for each and every child. Commander Raab has flown over 4,000 missions and he has received countless accolades for his work in curriculum development and programming. Andy single handedly designed a 3 part video conference on fractions that is now widely used in Monroe County and beyond. This fun, interactive and enriching program hosts a fictional superhero affectionately known as "Fraction Hero". Our masked superhero does battle with his arch enemies "Dr. Improper" "The Pizza Pirate" and "Captain Irrational". The students solve fraction challenges in order to save our hero. Andy's unique ability to create, design and build, interactive and engaging programs is unapparelled. Andy truly infuses joy into learning. In response to Covid , Andy developed a "Virtual Mission to Mars". This video broadcast also included 5 days of web based asynchronous learning activities that focused upon specific tasks within the mission. This program was broadcast into schools, rooms, and homes across the United States and Canada when many could not leave the safety of their home. This program was enjoyed by thousands of students and was an excellent resource to many teachers in a difficult time. Commander Andy Raab has been an integral part of the Challenger team!! We are fortunate to have him on our team.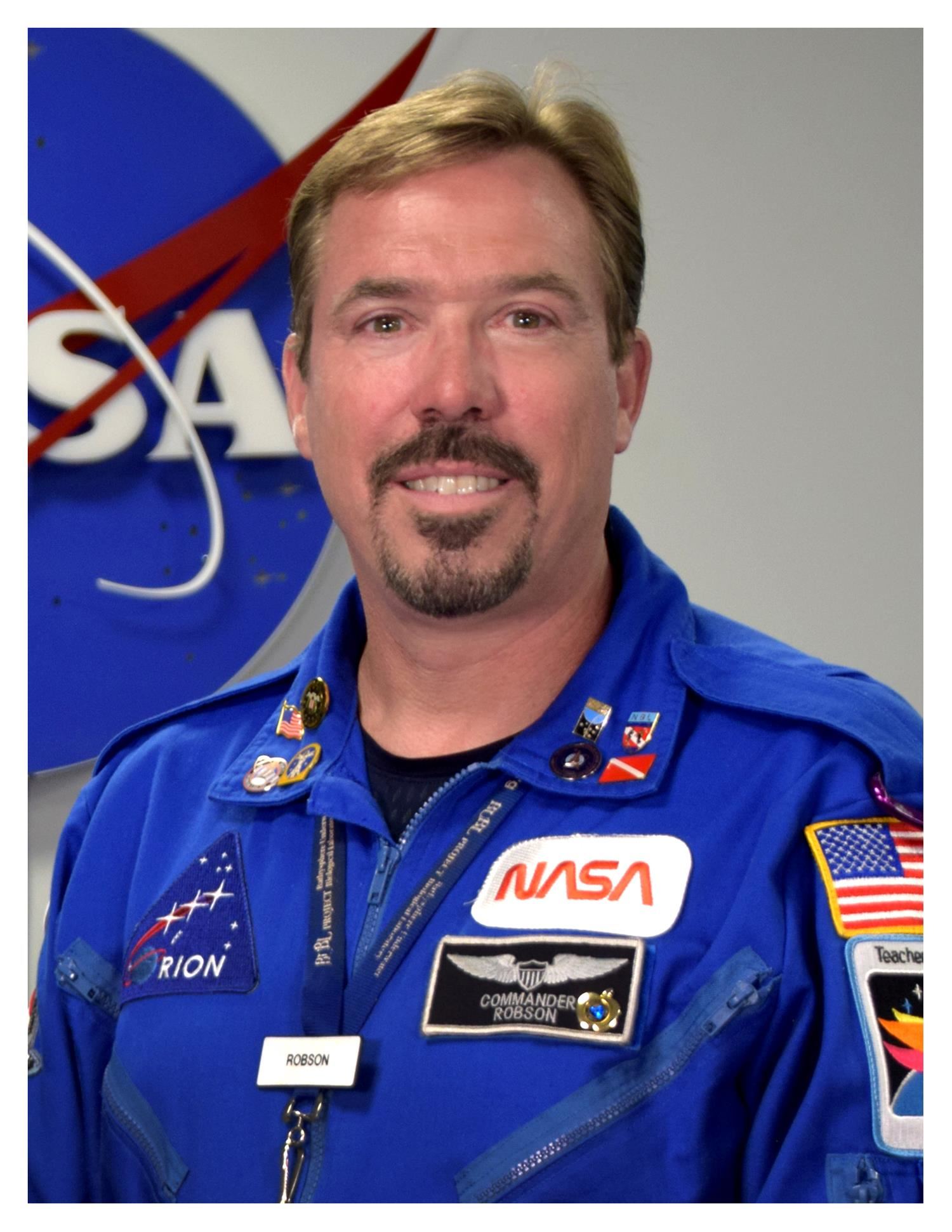 Phone:
Email:
Degrees and Certifications:
Peter Robson

Mission Commander

Peter Robson joined Monroe #1 BOCES in 2001, as a Mission Commander and Coordinator at The BUBL Project - Bathysphere Underwater Biological Laboratory. This virtual underwater laboratory was a hands-on exploratory environment that studied the unique ecosystems of the Great Lakes. Peter was asked to join the Rochester Challenger Learning Center in 2003, and has been a leader and Mission Commander there for over 20 years. His work in virtual learning environments led him to explore and participate in an emerging technology called "video conferencing." In 2009, The Rochester Challenger Learning Center joined the Center For Interactive Learning & Collaboration (CILC) and has been presenting programs around the world ever since. The Challenger Center has been presented "The Pinnacle Award" for excellence in educational programming 13 years in a row! In 2020, they were one inducted into the International Hall of Fame for Excellence in Education. Peter has conducted thousands of video conferences and has presented and spoken with students in some of the most remote areas of the planet, including the Arctic Circle. Peter went on to become part of the team that developed the Green Machine Mobile Research Laboratory. The Green Machine is a mobile forensic laboratory that is available for students in the Greater Rochester area. This hands-on, problem-solving learning program is an exhilarating and wonderful experience for students! Peter is a dedicated teacher and his passion for learning is contagious.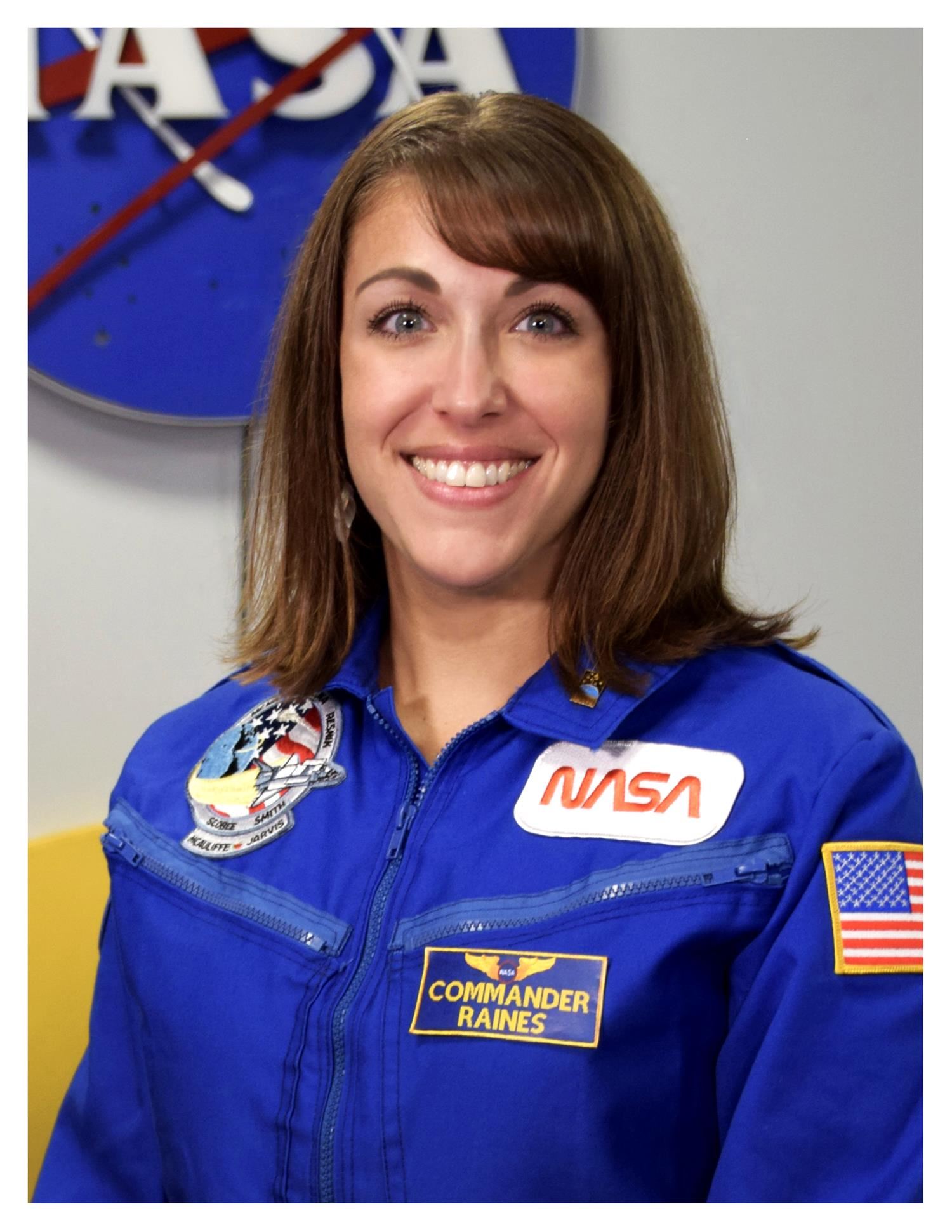 Phone:
Email:
Degrees and Certifications:
Lauren Raines

Mission Commander

Lauren has her Bachelors in Natural Science/Health Science from Daemen University, and her Masters in Education from Roberts Wesleyan College. She has flown with Challenger since September 2022, brings the Great Lakes Mystery Adventure to several local area schools, and connects with several schools via Video Conferencing on both local and world-wide platforms in grades K-12. Previous to Challenger, the Great Lakes Mystery, and Video Conferencing, she taught at Brockport Central School District for 8 years as a Special Education Teacher in 4th and 5th grade where she also utilized inclusive technology to accommodate her students' extensive needs.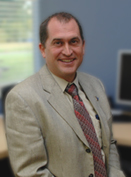 Phone:
Email:
Degrees and Certifications:
Steve Orcutt

Director of Instructional Programs

Steve has flown over 1000 missions with Challenger since 1992. Prior to being Challenger's Flight Director, Steve taught 6th grade for 13 years in the Webster Central School District. Mr. Orcutt is the Director of Instructional Programs and Services for Monroe #1 BOCES, overseeing The Challenger Learning Center, The BoSAT Science Center, Distance Learning, WBER, among other instructional programs.