New Vision Medical Careers
Program Highlights:

This one-year program allows high school seniors to explore careers in health care through partnerships with Rochester General Hospital and St. Ann's Community. Students participate in a rigorous academic program with hands-on experience in medical careers. Students participate in four 10-week rotations in different medical departments of the health care facility. This placement provides the student with an indepth look at the responsibilities of patient care in a health care facility.

Students participating in this program must meet all medical requirements for working in a health care facility (hospital or nursing home). At this time, this includes being fully vaccinated for COVID-19.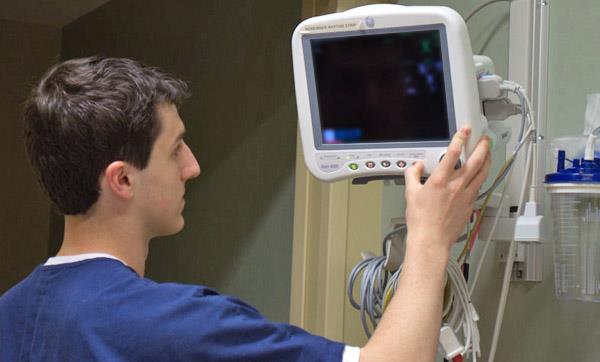 Units of Study
Communication/Interpersonal Skills

Community Service

Health Care Economics

Infection Control

Leadership Skills

Medical Ethics

Medical Terminology

Patient Care Skills

Public Health Care Policies

Reading/Writing Intensive

Team Work/Problem Solving


Clinical Rotations May Include...

Ambulatory Surgery Center

Clinical Research

Clinical Nutrition

Emergency Department

Hospice/Palliative Care

Maternal and Child Health

Medical/Surgical Intensive Care

Nursing/Patient Care

Nursing Units

Occupational Therapy

Orthopedics

Pediatrics

Pharmacy

Physical Medicine

Physical Therapy

Radiology

Recreational Therapy

Social Work

Speech Pathology
Industry Based Exam/Certifications
CPR/AED

NYS Mandated Reporter Abuse Identification and Treatment

SAVE Certification

Six Sigma Yellow Belt Certification

Stop the Bleed-Certification
Credit
High School Credit

1.0 English 12

0.5 Economics

0.5 Participation in Government

3.0 CTE

(5.0 Total)

Optional:

0.5 Health credit available


(Reduces CTE credit to 2.5 credits)




College—Dual Enrollment

(View important details about dual enrollment.)
Connections
Career Connections

Emergency Medical Technician

Hospice Care

Nursing

Nutritionist/Dietitian

Occupational Therapist

Patient Care Technician/Personal Care Aids

Pharmacy Technician

Physical Therapist

Physician

Physicians Assistant

Psychology

Radiologic Technician

Recreation Therapist

Social Work

Speech Pathology




College Programs

Health and Human Services

Medical Lab Assistant

Nursing

Nutrition

Occupational Therapy

Physical Therapy

Physicians Assistant

Pre-Med

Recreation Therapy

Social Work

Speech Pathology
Items to Consider
Successful students:

Complete an application and are selected for the program

Exhibit a high level of maturity and responsibility

Are in good academic standing with strong math and science skills

Have a strong desire to work in the health care field

Have a high school attendance rate in excess of 90%

Plan to pursue post secondary education

Respect the confidentiality necessary in a health care setting

Are entering their senior year in September

Purchase and wear scrubs ($30 or more per pair).