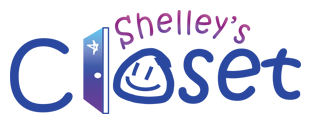 Shelley's Closet is a clothing bank that serves students and families throughout Monroe One BOCES.

Due to COVID-19 guidelines, Shelley's Closet will adjust its operations. While requests can still be fulfilled via email, at this time there will be no in-person shopping.

Shelley's Closet Virtual Shopping Experience

Beginning October 26, Shelley's Closet is offering virtual appointments to student shoppers who are in need of clothing and footwear. Items selected will be packaged and sent to your program office.

Appointments will be available during the following hours:

Mondays 8:00-9:00 a.m.
Tuesdays 2:00-3:00 p.m.
Wednesdays 12:00-1:00 p.m.
Thursdays 1:00-1:45 p.m.
Fridays 1:00-2:00 p.m.