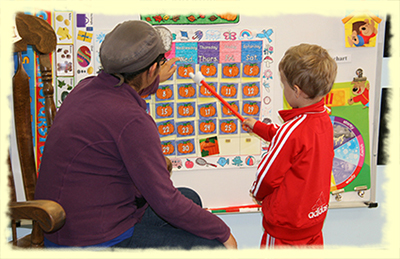 Teens & Tots Preschool


Program Overview

Teens & Tots is a semi-structured, child-centered, early childhood education program for children ages 2–5 years from any community. High school students enrolled in the Early Childhood Education Program at the Eastern Monroe Career Center (EMCC) facilitate all aspects of the Teens & Tots Program under the close supervision of their teacher.

Our goal is to support individual child growth and development in the areas of

language and literacy;
communication;
social/emotional;
physical;
self-help;
and cognition.

We strongly believe that children learn best through play, and it is reflected through our curriculum. We strive to follow the Creative Curriculum and offer a detailed child assessment and parent conference at least once a year (mid-March).
Contact Us
Payment Questions:

Jan Bosotina,
EMCC Office
585-387-3815